In this video, I am going to make an educated technical analysis of where I expect the price of Bitcoin is going to be in 2014. I will also analyze the time that it will take for Bitcoin to reach my expected price targets.
Here is my bitcoin price prediction for 2014: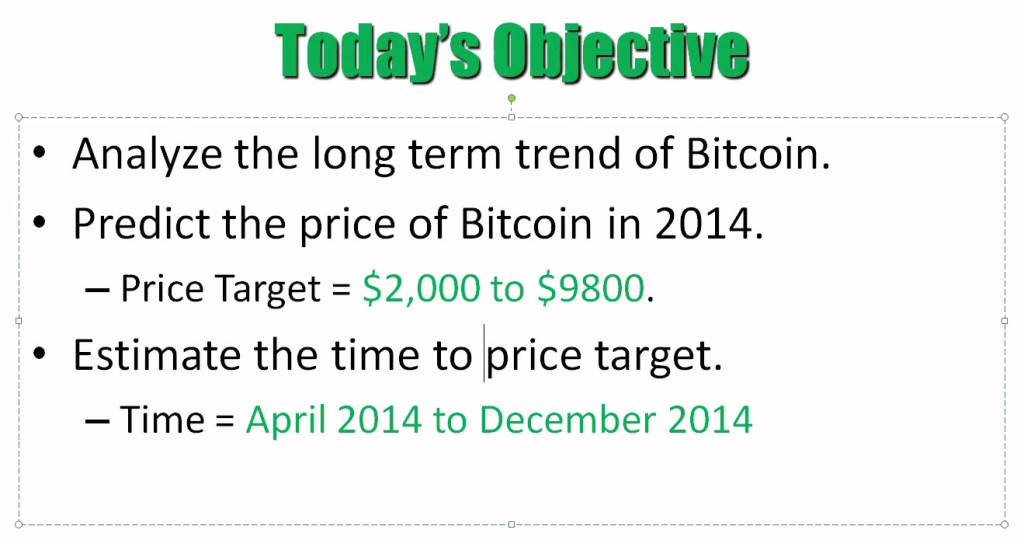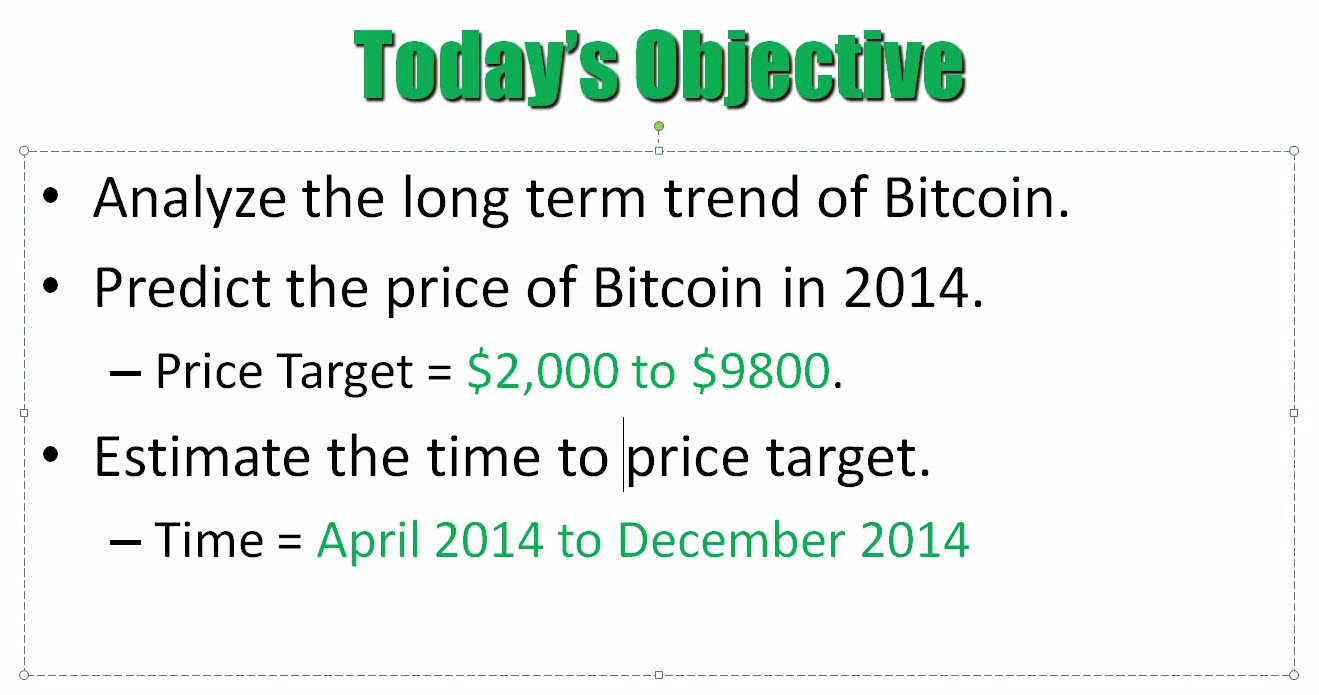 Here is the timeline in which I expect it to happen: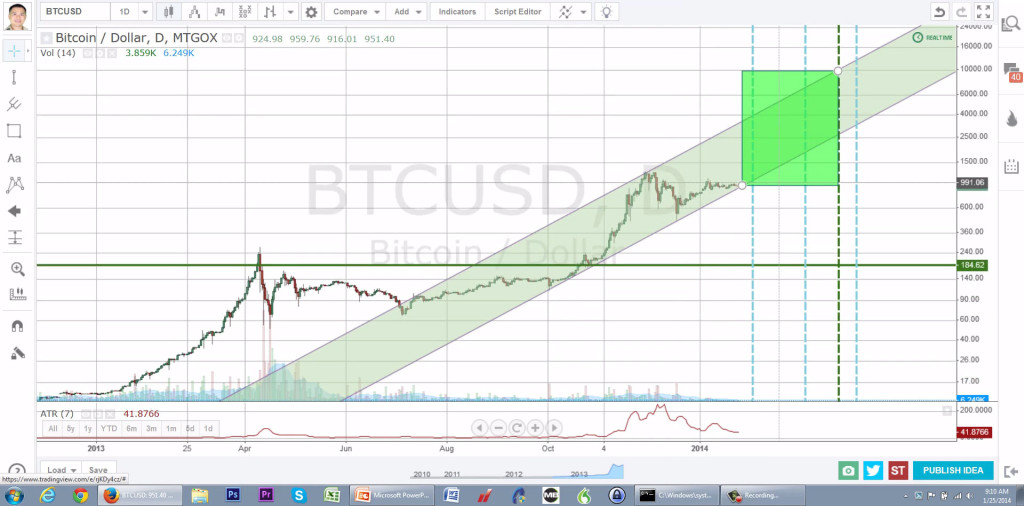 Click Currency Analysis for a list of all the episodes in this series or click the link below to watch the next episode:
Currency Analysis #8
How To Estimate Bitcoin's Price Velocity
Using Average True Range (ATR)
You can support and donate to our efforts on our donations page.